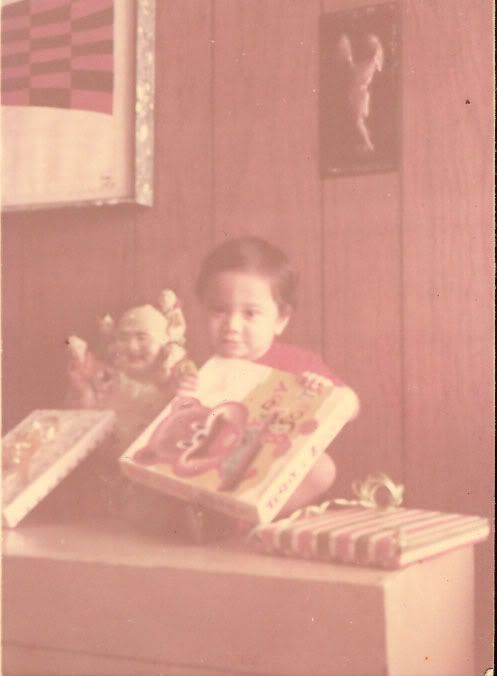 Dylan Yap Gozum, 4/F Harvardian University Malvar Street, Davao City (c. 1976)


Recently found a photo of myself at 1 year and 2 months. Yep, nobody had the inkling I'd grow up looking so different from when I was a kid. I mean, look at that: long straight brown hair and pale-looking skin (read: young).

Now? Sigh. I definitely bear signs of years of neglect.

The painting on the upper corner has just been reframed a week ago, thanks to the amazing handiwork of Recto framers (got lost in Manila looking for their shops), 24 years after we kept it rolled in a Staedler canister when we left Davao for Pampanga.

Will upload a photo of that painting later.